No matter what industry you are in, MGC will find the
solution

for you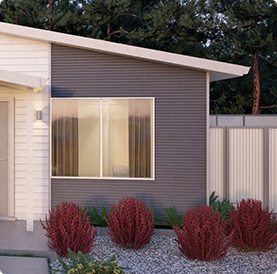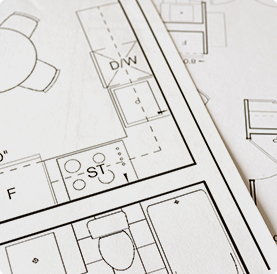 Benefits of MGC and the way we build homes

1. Fabricated in a controlled environment with minimal onsite disruption, allows for a quicker build time as opposed to conventional onsite builds.

2. Because we build modular, materials can be ordered in larger quantities allowing efficiencies in purchasing. Therefore clients can benefit from the cost savings and are able to spend more money on interior design and custom fittings.

3. We build using materials that make your home more energy-efficient and safe in bushfire-prone areas.

4. Many project home builders are restricted by factory and delivery methods, relying on outsourcing materials and modular components to deliver gear for them to build. Not at MGC. Here we design and build all components within the factory under strict quality control, using proven construction methods and true core BHP steel products.

5. Manufacturing in a controlled environment means that modular is more manageable from an OH&S perspective. Less vehicular movement, less loading, and unloading make the process a safer and cleaner environment for workers. Less waste means smaller carbon footprint.

As the trend moves away from traditional brick and tile construction, designers are seeking construction methods to take advantage of the new innovative materials now being introduced into the Australian sustainable housing market.

So, come and see us at Forrestdale!


Modular Group of Companies (MGC) - WESTERN AUSTRALIAN OWNED COMPANY
At MGC, we offer a wide range of quality transportable homes and offices.

The unique modular design allows for easy transport anywhere in Australia or any destination around the world with a saving of up to 50 percent on transport cost. The transportables are designed to withstand, fire, corrosion, earthquake, water-resistant, and more importantly all are cyclone proof.

At MGC we work with you to achieve the best result and the options are unlimited as to their use and design. Choose from a single office space to a 2 or 4 bedroom house, fully functional with kitchen and bathroom fit-outs.


Modular Homes WA
MGC modular homes are constructed off-site in our new factory in Forrestdale, then transported in modules to the final location where they are placed together like a jigsaw.

For today's rising costs in trades that are unreliable and workmanship and materials that can be substandard, this smart approach to home building, allows us to keep a watchful eye during the construction stage making sure that only the best in material and labour goes in your house.

This new and innovative form of construction means you could be living in your dream home in as little as 12 weeks.

MGC will work with you to your brief and budget. You can choose one of our plans and together we can customise the layout and features of your modular home to your exact requirements.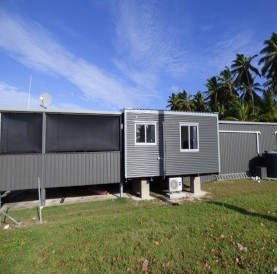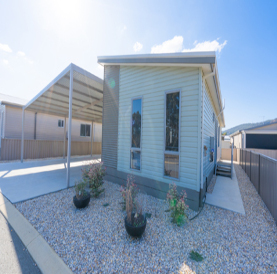 Modular Buildings WA
MGC's portfolio not only consists of residential homes but also, we also have a diverse range of sustainable, innovative modular buildings that will cater to the needs of your projects.

MGC 's buildings are the ideal solution for permanent or temporary use which can be delivered and installed to any destination throughout Western Australia.

We design and manufacture using SIP's panel and C89 true- core steel for the walls and roof frames. All Frames and Steel chassis for our buildings are built internally within our Forrestdale Factory. By doing this we control the Quality, time frame, and costs. Production like this has an added advantage over site-building. By implementing Module designs and the latest construction applications, manufacturing a building can be cut by weeks compared to other building methods.


Modular Framing Systems
MGC is a family-owned and operated business that specializes in the manufacture and installation of steel wall frames, steel roof trusses, modular buildings, and prefabricated modular homes for the commercial, resource, mining, and residential sectors.

The Structural Division of the company is now headed by Troy Walton. He comes to the business with 30 years of operating experience in light gauge steel fabrication, that will benefit you with the design, manufacture, and supply of true high-quality products.

We use the latest CNC (computer numerical control) Software and roll formers to generate walls, trusses, and building components that produce a level of accuracy and straightness that outshines our competitors. We fabricate, cut, and assemble all components within our new factory in Forrestdale, which means we take full responsibility for the quality of our work.

With the assistance of Engineering companies and my knowledge of the system, we will rise far above the competition, to make sure you get great superior quality and the best service and correct advice at a great price. Even though we are an established and widely respected business, we decided to change the name of our company to more accurately reflect our service offerings. Previously known as Australia Wide Transportables we are now Modular Group Of Companies or MGC for short !!


What we can do

Superior Quality
Our steel frames are CNC generated using the latest in roll forming technology. Nothing is too hard at MGC.

Accuracy & Speed
Our system is fast and accurate. Only limited by your imagination, we can build almost anything.

Packages
We offer fully assemble frames as well as flat packed frames that you can assemble on site.